We have seen so many ways to earn money online on our website. The best way to get started is to look for freelance writing jobs. In this article let us look at the best content writing website where you can work on your own terms and conditions. The website which we will discuss about is The Content Authority.
If you want to write for Thecontentauthority you have to fill in the application for writers. You will be asked to fill in your personal details and write an unique article of about 150 words.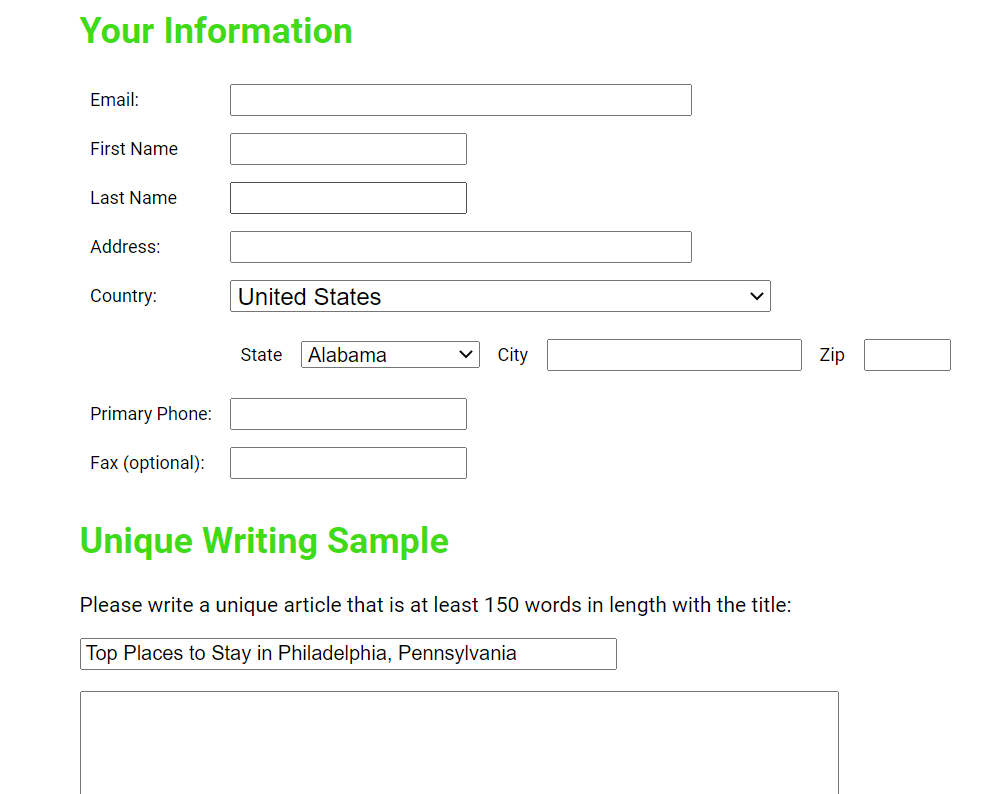 Once you are accepted you can login to your account and start writing articles. All writers start at Tier 1 in the beginning. Once you start writing lot of articles you can request for a Tier review. Please make sure that you follow the instructions and quality requirements for each article.
The Content Authority user interface is simple and easy to understand. The requirements for the article such as the number of words, keyword density, and payment rate will be mentioned next to each order. The deadline for completion is 8 hours from the time of accepting the article.
The advantage with The Content Authority is you can also rewrite articles and earn good pay. It takes less time and no research is needed to rewrite an article.The payment is sent every Monday to your PayPal account. The minimum threshold to receive payment is 25 USD.
The Content Authority is one of the best freelance writing website because you can work on your own terms. You are not bidding along with thousands of other writers for the project. You can write a lot if you have more time or write less if you are on a tight schedule.
You can apply and start writing from anywhere in the world. Please make sure that your writing sample is effective because it will play a main role in you getting accepted to The Content Authority. Once you get the hang of it you can easily start earning a lot by freelance writing from the comfort of your home. All the best !